What is Amazon Prime video?
Amazon Prime Video is the streaming platform of Amazon created to compete with options like Netflix. For years, Amazon has been competing in the production of original content of movies and series. But they also own the streaming platform Twitch, which is currently the leader among content creators, and the main site on which many streamers have created a career for themselves. In the past couple of years, many streamers have made contracts to stream exclusively on other platforms like YouTube, Facebook, or Kick, however, Twitch remains the top choice for newcomers. Following the success of Twitch, Amazon is making a run to include live streaming content to their main platform, Amazon Prime Video.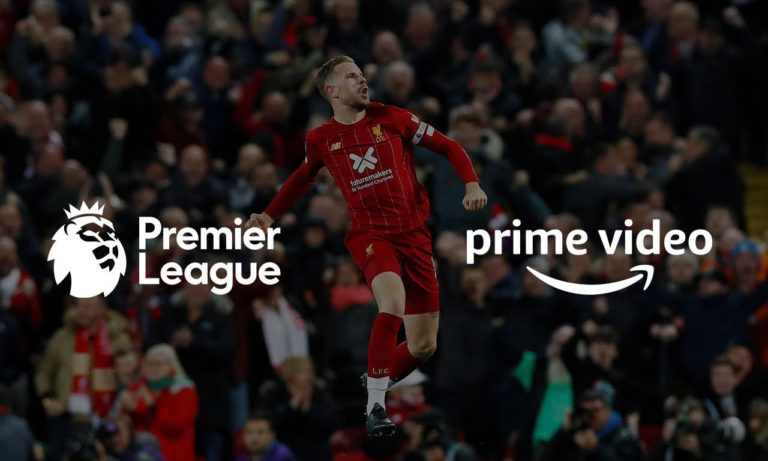 How do I watch live soccer on Amazon Prime?
  Amazon keeps growing as a massive company that has a product for almost anything you can imagine, and live-streaming is not the exception. Amazon Prime Video is commonly known as one of the main competitors of Netflix for their original content and vast catalog of movies and series. However, following the success of Amazon with their Twitch app regarding the capabilities to host streaming content, they want to also position their app Amazon Video as a streaming option for live events.   For those reasons, Amazon Prime has been acquiring the rights to stream live some sporting events as the Premier League of England. Starting to watch soccer games on Amazon Prime is easy, all you have to do is buy a subscription for the streaming platform on their website and download the app if you are using a mobile device or access the website from a desktop. Once you have a subscription and the app, you sign in and start searching for soccer games. But you have to be careful as their live content is only available in a few countries.    
What soccer leagues are available to watch on Amazon Prime?
  As of now, Amazon Prime Video
only stream
soccer games from the English Premier League and some games of their domestic cups like the Carabao Cup, and FA Cup in the UK. And selected games from international club competitions like the UEFA Champions League, and UEFA Europa League but only for the UK and countries like Germany and Italy.   They have a focus to expand their catalog to other countries, including the United States, but for now, they only have the rights to stream in a couple of countries in Europe. As for the American continent, you can find soccer streaming options on Apple TV for the MLS, and Peacock or Paramount+ for European games.  
A December feast including Boxing Day! 🙌

The 20 Premier League fixtures LIVE and EXCLUSIVE to Prime Video members in the UK next season ⚽📺 pic.twitter.com/yCQBSegAmE— Amazon Prime Video Sport (@primevideosport) June 15, 2023
What sports are available on Amazon Prime?
The rights to broadcast sports can vary depending on the country that you are subscribed to Amazon Prime. There are many countries in which they still dont have the rights for any sport. But for the moment, they have the rights to stream the Premier League within the United Kingdom countries, some European games of the UEFA Champions League on the UK, Germany and Italy, and in the United States, they have the right to stream baseball games of the New York Yankees, exclusive access to Thursday Night Football, and other games from de NBA, MLB, Golf tournaments, and motor sports.  
How can I watch live soccer on Amazon Prime outside the United States?
  There are only a couple of countries
outside
the United States where you can use Amazon Prime Video to stream sports. In fact, the list consists of only 20 countries, and even less where you can watch soccer games. At the moment, if you are in the United States, you can find live coverage of other sports like football, baseball, basketball, golf, and motor sports like Formula 1.   However, you can access the streams from any part of the world by using a VPN service, which is going to allow you to have a connection from any region of the world and access their catalog. This means that you can stream Premier Leagues games available only for the UK while being in other countries.   But this can be a little tricky, as Amazon Prime recognizes when you are accessing with a connection from another country and let you stream some content, but it is still limited. So if you want to use an Amazon Prime account to stream Premier League games, you would need not to only use a VPN service, but register your account as being from the UK.  
"Outside of your home country, you may not be able to stream all Prime Video content and live events." - Amazon (Jul 23)  
What are the best ways to watch live soccer on Amazon Prime?
  What is attractive about Amazon Prime Video, is their wide compatibility with different devices. Once you have your subscription to their streaming platform, you can sign in from multiple devices. Giving you the option to choose whatever feels more comfortable to you. It can be your computer to watch a game while you are working, a mobile device like your phone to stream while you are on the go, or even on your smart TV if you want to watch along with other people.    
How do I know if a soccer game is available to watch on Amazon Prime?
  The easiest way is by checking the Amazon Prime app, you can use the search bar to look for specific games, or you can go through the list of matches available at the moment. The other option is consulting the official social media accounts or websites of the teams or leagues you want to watch, and check if Amazon Prime is in the list of channels that stream their games.  
"Amazon Prime Video is now establishing itself as a key provider of sports in the U.K. as it continues to steadily beef up its programming," - MediaPlays (Jul 22)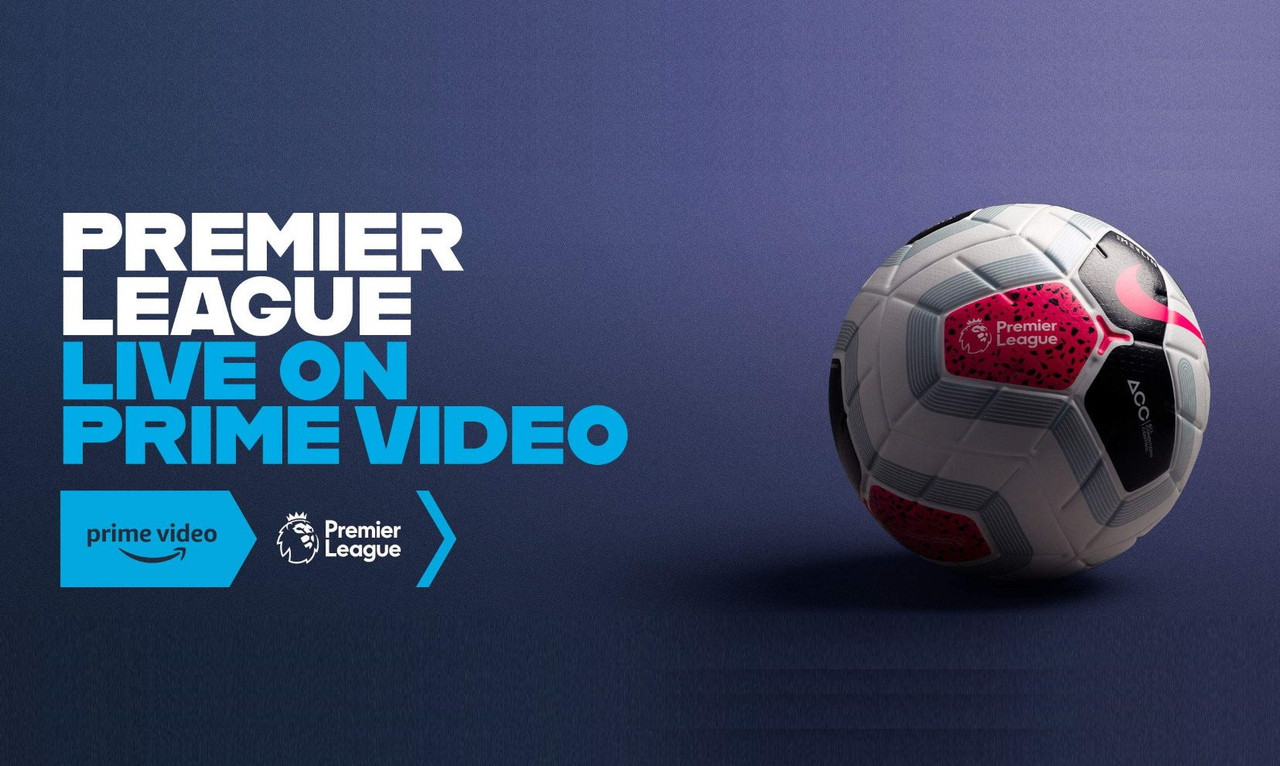 What are other options to stream soccer games in the United States?
  As you can see, Amazon Prime isnt the best option to watch soccer games at now, and even if they are growing a lot a have a good coverage of other sports, there are other subscription services that you can use right now to access more soccer games from across the world, so you dont miss the action. These are some other subscription services that offer a wider coverage regarding soccer:   - Apple TV: This is the platform that gives you access to MLS Pass, a service that allows you to stream any game from the North American league. As soccer keeps gaining momentum around the United States, their domestic league keeps attracting some of the biggest players of the world. So, using Apple TV is a great option if you like to follow the Major League Soccer.   - Paramount+: On this app you can watch some of the most important games of international club competitions in Europe as they have rights for the UEFA Champions League, Europa League, and Conference League.   - ESPN+: This is the best relation of quantity, quality, and price of the options. ESPN has rights to broadcast games from many leagues of Europe and South America, so you will be able to follow the biggest players of the world.   - YouTube TV and Hulu Live TV: We are pairing these services under the same category, as they have more or less the same function, and that is accessing live channels. They give you access to cable television via streaming services, this means that you are going to be able to access sport channels that stream soccer like ESPN, NBC, and Fox.    
Can I find other content related to soccer on Amazon Prime?
  Yes, the main attractive of the Amazon Prime app is their original productions.  With a subscription to their platform, you are going to have access to the full library on which you are going to find many soccer documentaries like their All or Nothing series where they follow a team through the season to showcase their ups and downs and gives the viewers a closer look to the aspects that surround the games. There is also a wide catalog of soccer player biographies and documentaries.  
Leeds United's academy ➡️ Man City

An underdog story about one of England's most talented footballers, through the ups and downs.

𝐊𝐚𝐥𝐯𝐢𝐧 𝐏𝐡𝐢𝐥𝐥𝐢𝐩𝐬: 𝐓𝐡𝐞 𝐑𝐨𝐚𝐝 𝐭𝐨 𝐂𝐢𝐭𝐲, coming to Prime Video on 19 July 📺 pic.twitter.com/t6dH77PPOK— Amazon Prime Video Sport (@primevideosport) July 5, 2023
What is the difference between Amazon Prime and Twitch?
Although they are both owned by the same company, they have entirely different targets. Twitch is available for any user to join and create their own content, which means that anyone can create a channel and stream what they like. So I popular Twitch channels are focused on a player playing games or streamers talking with their followers. For the other part, the content streamed on Amazon Prime Video, is produced by the company, and is more like the content you can find on cable TV. With studio productions and bigger budgets, the streams of Amazon Prime are bigger, and usually if a higher quality.