Goalsarena
Can GoalsArena Deliver Reliable Soccer Highlights in 2023?
This article covers everything that you need to know about GoalsArena, the most reliable soccer highlights site, your one stop solution for all your soccer needs.
Key take-aways
GoalsArena is completely free, users can access everything without paying a subscription fee.
The wide range of leagues and tournaments makes it a reliable and trustworthy option.
GoalsArena faces competition from Highlights365.com, Espzen.com, Xleague.com.sg, FootyBites, FootballTarget, but GoalsArena remains the popular choice because it's free.
Introduction
Watching a soccer match with your friends, everyone is shouting at the screen, yelling at the players how they should be playing. You decide to join in and suddenly, the paid subscription ends! You know why GoalsArena really living up to the hype? It requires a 0 subscription fee. GoalsArena is the ultimate highlights site for soccer fans seeking video highlights, live scores related to the soccer world. Therefore, it is easily accessible for the masses. It has an extensive collection of highlights, leagues and news. Whether you're interested in the English Premier League, La Liga, Serie A, Bundesliga, or other top leagues from around the world, GoalsArena has got you covered. It can be your one stop solution for all your soccer needs. Your search for finding a free soccer highlights website ends here. In fact, it sounds too good to be true but GoalsArena is surely going to change your mind!
Pros
Viewers can easily access different leagues, highlights and much more

It offers a 0 subscription fee

Viewers do not need to login or create account in order to access content

Viewers have the option to search their desired matches
Cons
The site comes with a lot of unnecessary advertisements and pop ups

It does not provide opportunities for engagement & community building

Inconsistent video quality

Some lesser known leagues or matches, might not be available

Does not offer a mobile application
What is GoalsArena?
GoalsArena is a comprehensive soccer highlight site that offers a lot of valuable features for its viewers. Viewers can easily access different leagues, highlights and much more. What makes it more attractive is the 0 subscription fee. Users have the option to search their desired game on the site, similarly they also have a drop down button in place, which makes search more convenient. However it comes with some cons. While the site is free to use, it is heavily dependent on advertising, which many users might find annoying. It does not provide many opportunities for community building and engagement, such as discussion forums. Some users have also reported inconsistent video quality. Unlike competition, GoalsArena does not have a mobile application which may be inconvenient for users who prefer getting updates through their mobile screens. Despite all of this, it is considered a top choice for soccer fans because of its user-friendly interface.
How does GoalsArena work?
Users do not need to login or create an account in order to access the content. To use Goalsarena, simply navigate to the website using a web browser and click on the match you would like to watch highlights from. The website provides a list of matches by date, and users can search for a specific match using the search bar. Once you have selected a match, the website will display the goals and highlights from that match in chronological order. Users can watch each goal or highlight by clicking on the play button, and can skip to different parts of the video by using the progress bar. The overall process is simple and does not require any technological knowledge.
Is GoalsArena legal or illegal?
In general, these types of services are not considered illegal, as they do not involve the distribution or streaming of copyrighted material without permission. However, it's important to note that some websites that offer football-related content, especially those that offer live streaming of matches, may be operating illegally if they do not have the proper licences or permissions from the relevant rights holders. Additionally, it's possible that GoalsArena, or any other website, may be illegal in certain jurisdictions if it violates local laws related to intellectual property or other areas. The GoalsArena website does give a disclaimer on its site where it clearly states that Goalsarena.co is not responsible for hosting any of the embedded videos on its website. Instead, these videos are uploaded by soccer fans to other websites like YouTube or Dailymotion. Goalsarena.co's primary objective is to arrange and organize these videos, making it easier for users to locate the latest soccer updates. The website simply provides a link to the video that is already available on other websites. Once the content is removed from the website where it was initially uploaded, it will also be automatically removed from goalsarena.co.
"The internet has revolutionized the way we consume sports content, giving us more control over what we watch and when we watch it." -Adam Silver (2018)
What type of content is available for viewing on GoalsArena?
GoalsArena does not support any other sport other than soccer. The popular soccer highlight site offers a broad range of leagues and competitions such as English Premier League, Spanish La Liga, German Bundesliga, French Ligue 1, UEFA Champions League, FIFA, Asian Cup, Major League Soccer, UEFA Nations League. The site also may feature content from some other lesser known leagues around the globe.
Enter Now !!

Call 07784792294 to register your teams pic.twitter.com/d4hfULyP0C— GoalsArena UK (@GoalsArenaUK) May 4, 2018
Which format for highlights is supported?
The highlights on GoalsArena are available in video format, allowing users to watch the most exciting moments of soccer matches. The videos are typically available in high definition (HD) quality. Users can watch the highlights directly on the GoalsArena website. These highlights typically range from a few seconds to several minutes, depending on the significance of the event. Additionally, GoalsArena also offers match summaries, which are brief recaps of the most important events that occurred during a match. However, the website does not offer live streaming of matches or full match replays. GoalsArena also transcribes the commentary which makes it easily understandable for the viewers.
Is GoalsArena the best site to obtain soccer highlights?
The target audience for GoalsArena is die hard soccer fans or seasonal soccer fans who are there just for a specific league or a player. The website is likely to attract casual as well as passionate fans. As GoalsArena offers a wide range of content, it is more likely to cater to a diverse audience. The website is easy to understand. Therefore, users can easily catch up with their missed matches. However, it does come with some limitations. It doesn't offer live streaming so users can not watch matches in real time. It may not cover every match or event in the world. GoalsArena shows a lot of advertisements and pop ups that might end up frustrating a user. With that being said, it still remains an ideal resource for fans who want to catch up with the soccer world.
"*The internet has transformed the way we watch and consume sports, from on-demand streaming to personalised content recommendations. "--John Skipper (2018)
What is the URL for GoalsArena?
It is possible for other pages to pass themselves off as
GoalsArena
, therefore, it is important to make sure that you are accessing the content from the right website or it can lead to data exploitation and privacy issues. The bounce rate for GoalsArena website is 37.37%, which is extremely high. It is because of the access advertisements that are placed on the landing page. It makes the user go back. The average length of visit on the website is 23 seconds. Again, it is quite low, mainly because of the advertisements, users get lost in the website and are unable to reach their desired match or league. The website is most famous in Germany, followed by Malaysia, Spain and Canada. Users from Germany constitute up to 17.11% of the total visitors. The audience is 58.55% male and 41.45% female. The largest age group of visitors are 25-34 year olds who watch the content on PCs. Last month, the primary source of traffic for goalsarena.co was organic search, which accounted for 61.83% of visits on desktop devices. Direct traffic was the second most significant source of traffic, making up 31.63% of the total. On the other hand, social media was the least utilized channel for generating traffic.
Special offer for all team's and football lovers

The cost to book the pitch will be £40 all through the world cup 🏆

Weekends £25 a hour

Call 07784792294 to hire the court!! pic.twitter.com/ZVvynV8vWK— GoalsArena UK (@GoalsArenaUK) June 18, 2018
How much time does it take for the highlights to be available?
The timings may vary, depending on the various factors such as the league, timing of the league and availability of highlights. In general, highlights for major leagues such as the English Premier League or UEFA Champions League are made available within a few hours of the match. For some low profile leagues, it might take more than that because of availability issues. Availability also depends on the fact whether the match is being broadcasted live on television or online. If a match is not being broadcasted, it might take a little longer because GoalsArena will have to rely on other sources to obtain highlights.
Does GoalsArena have a mobile application?
GoalsArena does not offer a mobile application for download. But the website is optimised for mobile devices and tablets catering to all sorts of users. The website is designed to be simple and responsive so users with smaller screens don't miss out.
Is GoalsArena free?
GoalsArena has a competitive edge over several other soccer highlights & streaming sites because it offers its services for free. Users do not need to pay even a single penny to watch their favourite content. Similarly, users are not required to login or create an account before being able to access the content. It saves a lot of time for users and they are able to quickly find their favourite matches and leagues.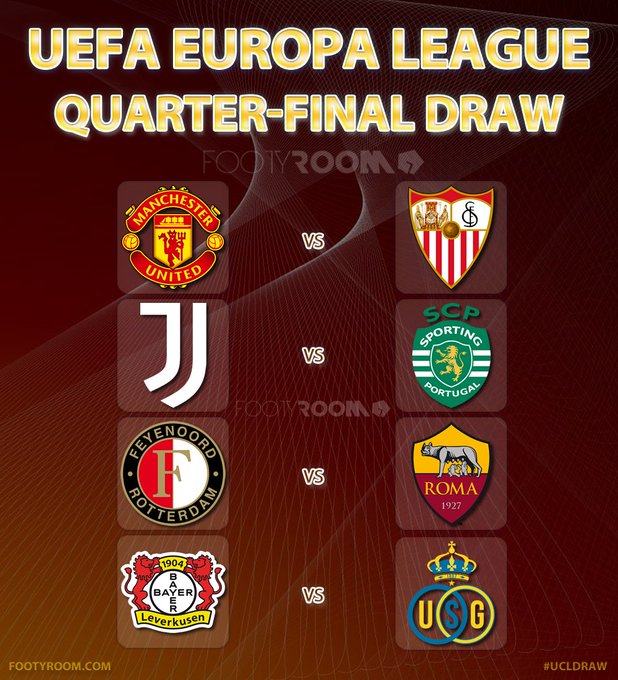 What are alternatives to GoalsArena?
In the soccer space, there are a variety of options available for fans to choose from. Some key alternatives to GoasArena include
FootyRoom
,
101 Great Goals
,
Fubotv
and
DAZN
. FootyRoom is a free website that gives access to leagues, matches, goals, tables and soccer news from across the globe. Similarly, 101 Great Goals offers the same set of features for users. These two streaming sites are free and do not require a subscription fee in order to access content, however some complex features such as live streaming and full match relays may require some fee. On the other hand Fubotv and DAZN are subscription-based platforms that provide live and on-demand sports content, including football matches from various leagues and competitions around the world. DAZN offers different subscription plans with varying pricing and features, and you need to sign up and pay a monthly or annual fee to access their content. Some sites might not even be accessible, based on different locations.
FootballTarget
and
FootyBite
offer fast access to high-quality football highlights and goals from various leagues and competitions around the world. Some features might include a subscription fee, however they are all reliable and credible sources for football fans. GoalsArena still remains a desirable option for its fans, because it is completely free. Whatever features that are available on the site are accessible for free. Users don't even have to go through the hassle of signing up or creating a profile. As soon as they land on the website, they will be able to see a lot of leagues and matches.
What to do when my game's highlight is not available on GoalsArena?
There is a chance that your desired match or league might not be available on the site, there are certain options that you can consider. There are several other websites such as FootyRoom, FootyBite, and much more, so you may be able to find the highlights you are looking for on another website. If the match is from a well recognized league or competition, such as the English Premier League or the UEFA Champions League, you may be able to find official highlights on the league or team website. In some cases, it might take a while for highlights to be uploaded to websites like GoalsArena. You can try checking back later to see if the highlights have been made available.
Conclusion
In conclusion, GoalsArena is a reliable platform that offers its users with a wide range of soccer highlights, goals, and match updates from various leagues and tournaments worldwide free of cost. It is an ideal option for soccer enthusiasts who want to stay updated with the latest scores and exciting moments of their favourite teams and players. In 2023, GoalsArena is expected to continue providing high-quality content and reliable information to its users, thanks to its user-friendly design and regular updates. Although some challenges may exist, such as occasional server downtime, delayed updates, occasional buffering or a plethora of advertisements. In summary, GoalsArena is undoubtedly a platform worth exploring if you're a football fan looking for a convenient and affordable solution.
I'm Kinza Ahmad. Passionate soccer writer with plenty of experience writing about a plethora of topics. In recent times, my writing has focused football (soccer) from a non-betting point of view. Since 2014, I have produced a variety of content for several clients, including soccer websites, blogs and streaming platforms. I am confident of providing something that is both interesting and informative. Moreover, I am flexible, reliable and always seeking new opportunities.